This article accompanies the fable
Voices and Saints



Joan of Arc - by Jules Bastien-Lepage, Mark Twain and others
Jules Bastien-Lepage was from Lorraine and he painted Joan of Arc in the fall-out years after the Prussian invasion of 1870-71. He had fought in the French army and like many others thought of Joan as a symbol of French freedom. Nearby Alsace and northern Lorraine by then had become German territory, but Domrémy barely remained within France. This painting is from 1879. It is in Metropolitan Museum of Art, New York.
Notice the angels.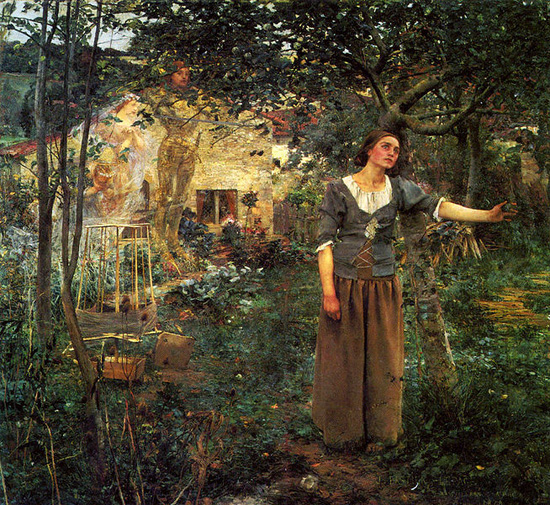 Below is the cover art for Mark Twain's book of 1894, artwork by Eugène Grasset.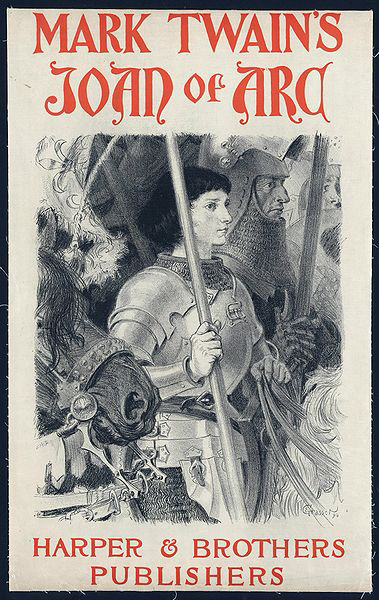 Then we have La vision et l'inspiration de Jeanne d'Arc by illustrator Louis-Maurice Boutet de Monvel - possibly from 1896.