This article accompanies the page
Alice's Mirrors



Essaouira
This is the waterfront today with the medina/old city in the distance. Orson Welles shot scenes from his 1952 film of Othello here in the medina. Welles played Othello of course.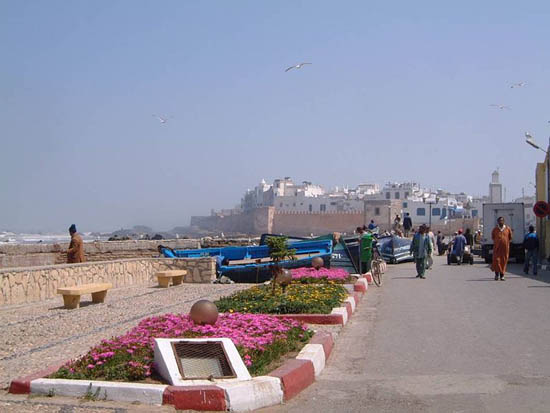 And this is the beach -
Upper photo: JP.Neri. Lower photo: Uploadmo.