This article accompanies the fable
Voices and Saints



Joan of Arc in the movies

To recreate the settings for a Joan of Arc movie, where do you shoot? The Czech Republic is always popular - that's where Joan of Arc, the TV miniseries of 1999 starring Leelee Sobieski, was shot.
If you need a French location, then Luc Besson shot scenes for The Messenger: The Story of Joan of Arc (1998) at Beynac in the Dordogne - the impregnable Château de Beynac is on the right of the photo below and it has symbolic importance. During the Hundred Years War it was held by the French - it had a history of supporting the Cathars and it was never conquered. The Beynac website is here. The Château de Castelnaud, shown left, was held by the English. This was the front line of the war.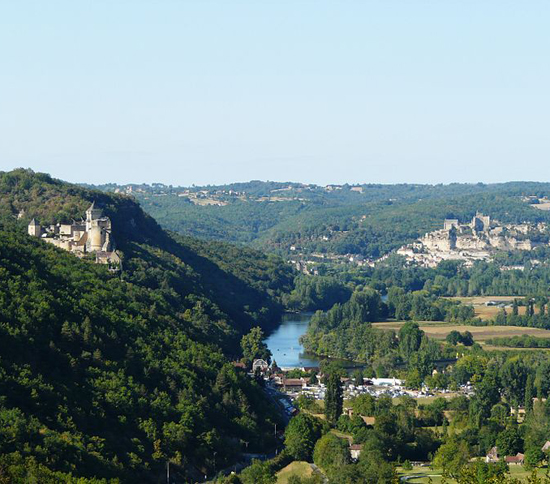 Only with the Renaissance did peace return to the region but peace was always temporary, as wars and famine and disease rolled across Europe with each invading army of enlisted men, mercenaries, criminals and camp followers. Civilians found their houses burnt, their food and livestock seized and tax collectors took what was left. It was really not until the 18th century that more professional armies emerged.
Another striking Joan of Arc movie location is here: Château de Pierrefonds, north of Paris on the edge of the Forest of Compiègne.
As for other movies, Joan of Arc (1948) starring Ingrid Bergman (who was 33 at the time), was shot in Los Angeles, and Saint Joan (1957) starring Jean Seberg was shot at Shepperton in England. The castle in Jacques Rivette's Jeanne la Pucelle (1994) starring Sandrine Bonnaire was the Château de Sedan in the Ardennes, possibly the largest fortified medieval castle in Europe (they claim it is).