This article accompanies the fable
Voices and Saints


Joan of Arc in Rouen
This tower in Rouen is one of the last remains of the castle in which Joan of Arc was imprisoned. It is unlikely her cell was inside but she may have been threatened or even tortured there. The tower is all that remains of the original Château de Bouvreuil, dismantled in 1591. The rooftop was added at a later date and it is now a small museum (website here).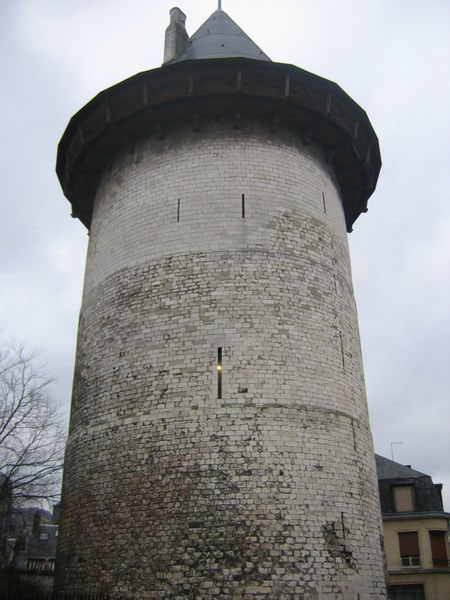 Here it is, below, in the context of modern Rouen. Photo: Alphaclem.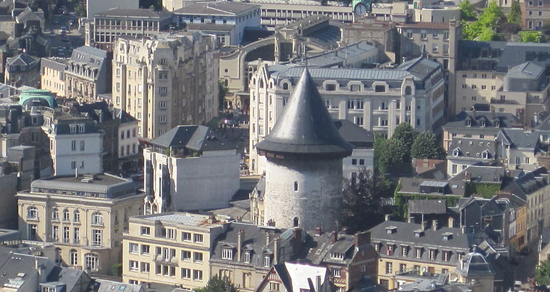 Across town from the tower, Joan was burned at the stake in Rouen's old market square, La Place du Vieux Marché. Nothing remains here from 1431 and she has no grave. But a church in her name Église Ste-Jeanne d'Arc was completed here in 1979 (below), next to which is the spot where she was burned, marked by a sign, a large cross and a sea of flowers which are changed regularly.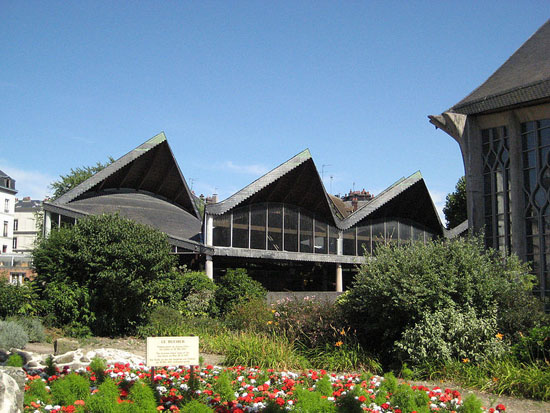 On the sign it says "Le Bucher," which refers to a pyre or bonfire where the condemned is burnt at the stake. Photo: Karldupart.