This article accompanies the fable
Voices and Saints



Mont-St.-Michel
This postcard image of a hundred years ago is somehow more evocative of the medieval Saint Michael than the picturesque images of today where sheep or cows graze in the foreground. Nowadays it is being converted back into an island like this, with a completion date in 2015.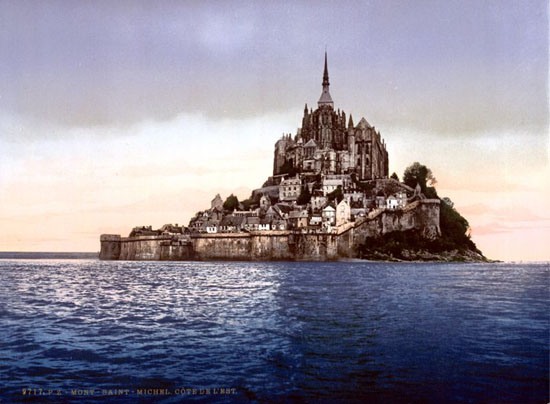 There is really no way that Mont-Saint-Michel could ever look unappealing. Every photo is a winner. This postcard is from 1905.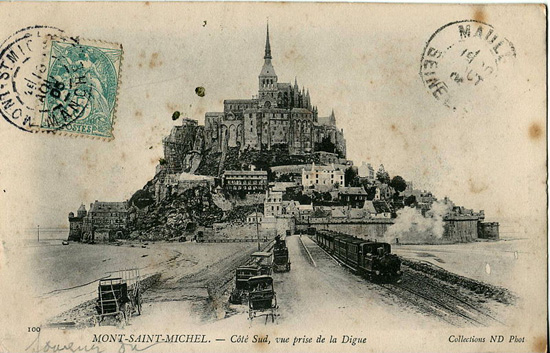 A photo from today. With sheep.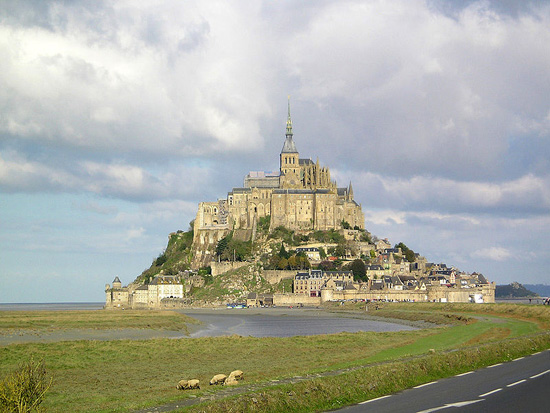 Also see Henry Adams here.
Bottom photo: b3rny