This article accompanies the page
Alice's Mirrors


Montmartre
Montmartre, literally "mountain of the martyr," where Saint Denis, Bishop of Paris, was beheaded around 250 AD. Not to be outdone, Denis picked up his head and walked to the top of the hill, preaching a sermon as he went. In his honor the Basilica of Sacré Coeur was built there.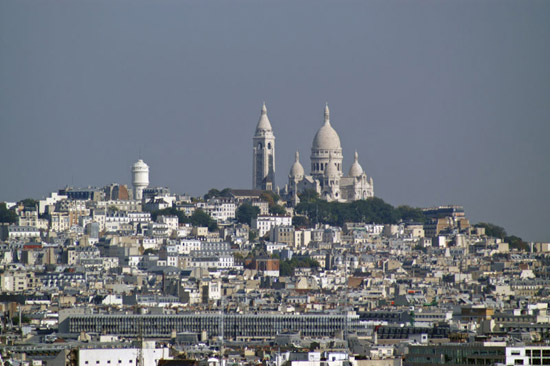 At the foot of the mountain, of course it was a different story. Montmartre regained its colorful reputation late in the 19th century as artists, musicians, bohemians, the Moulin Rouge, Moulin de la Galette, Le Chat Noir, and the revamped Folies Bergère moved in en masse (more here). It remained so through the 1930s as American expatriates like Henry Miller walked here at night for inspiration. The suggestive painting below is by Toulouse-Lautrec, from around 1892: Deux femmes dansant au Moulin-Rouge.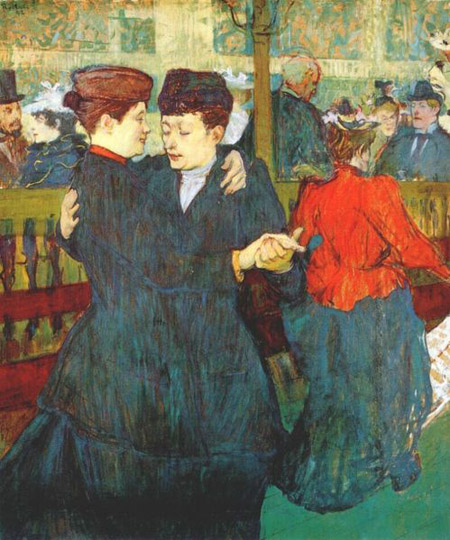 Below is a more amusing image, Café des Incohérents, Montmartre by underrated Catalan painter and poet Santiago Rusiñol from around 1890 - amusing because he is gently mocking the drabness - more truthful that the color and energy of Toulouse-Lautrec's paintings. This painting is in the Museu de Montserrat, Barcelona.