This article accompanies the fable
Angel Incarnate



Salvator Mundi

This small painting is the subject of much debate: is it by Leonardo or not? It was restored and revealed in 2011 and it has many of his trademarks - the focusing gaze directly back at the painter and the viewer, the soft and gentle hues of the face, the slight hint of a Mona Lisa smile, the exquisite hand raised in blessing and the transparent orb. I lean toward it being authentic myself - it recalls The Last Supper - but it drives some art critics up the wall.
We also know that, while many of Leonardo's paintings have been lost, we have two preparatory drawings for this work that survive, as well as copies by his students. Salvator Mundi (Saviour of the World) was a familiar icon to Renaissance painters and many took a crack at it.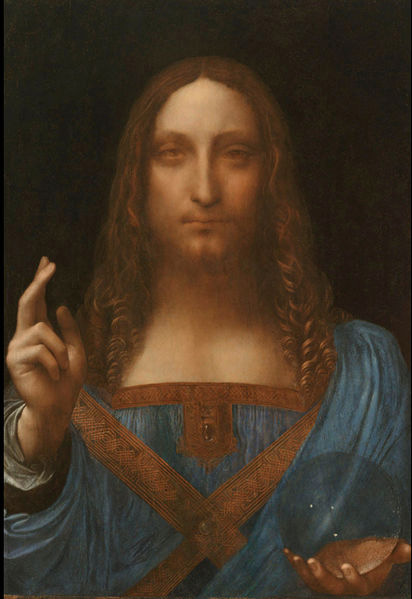 Below: before the restoration.