This article accompanies the fable
Oz is China

The caption from an 1899 racist cartoon reads: "The Yellow Terror in all his Glory."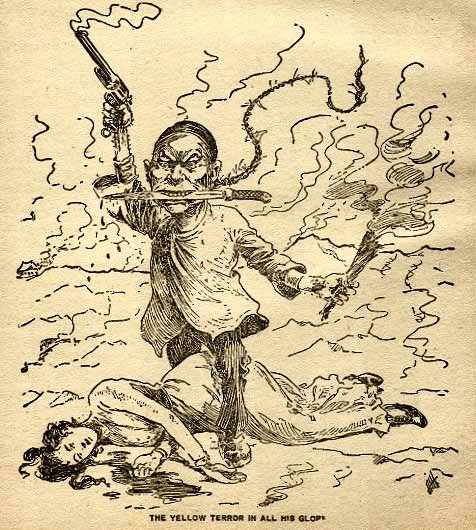 Here is another from 1900, caricaturing Democratic presidential candidate William Jennings Bryan's objections to imperialism as naive and foolish. On the left a Chinese Boxer with a bloody sword; on the right a Philipino with a bow and arrow and spear. Bryan's stance was not popular; he lost the elections...