This article accompanies the fable
Voices and Saints



The late medieval Book of Hours
The image below shows the Archangel Saint Michael in action over Mont-St. Michel in "The Book of Hours" (Très Riches Heures du Duc de Berry), which was illuminated during Joan of Arc's lifetime.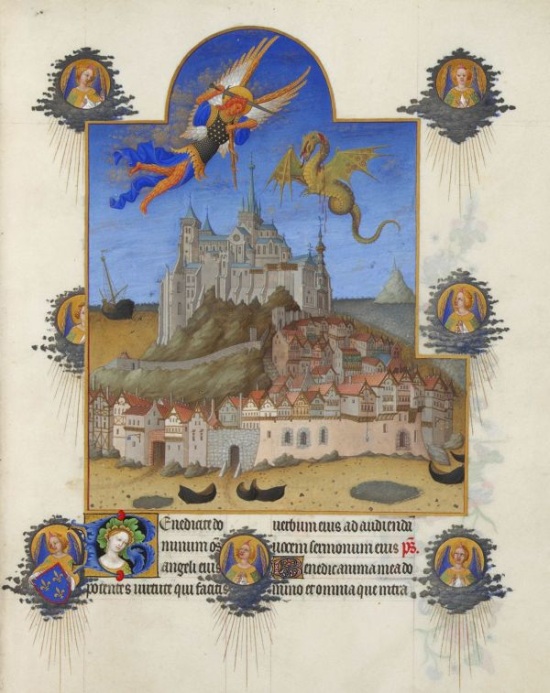 Books of Hours were in their heyday 1200-1500. They were the personal prayer books of the lay community - mostly the women - and not the clergy. They were written in Latin and illustrated by miniaturists, small enough so that they could be carried around if need be. They included a calendar of feast days and prayers for different times of the day.
The most famous, such as Très Riches Heures du Duc de Berry (above) and the earlier Belles Heures du Jean de France, Duc de Berry, both by the Limbourg Brothers, are imaginative masterpieces that go well beyond this. The story of the Duc and the Limbourg Brothers is a sad one: historians believe they all perished from the plague in 1416.
Another image here.